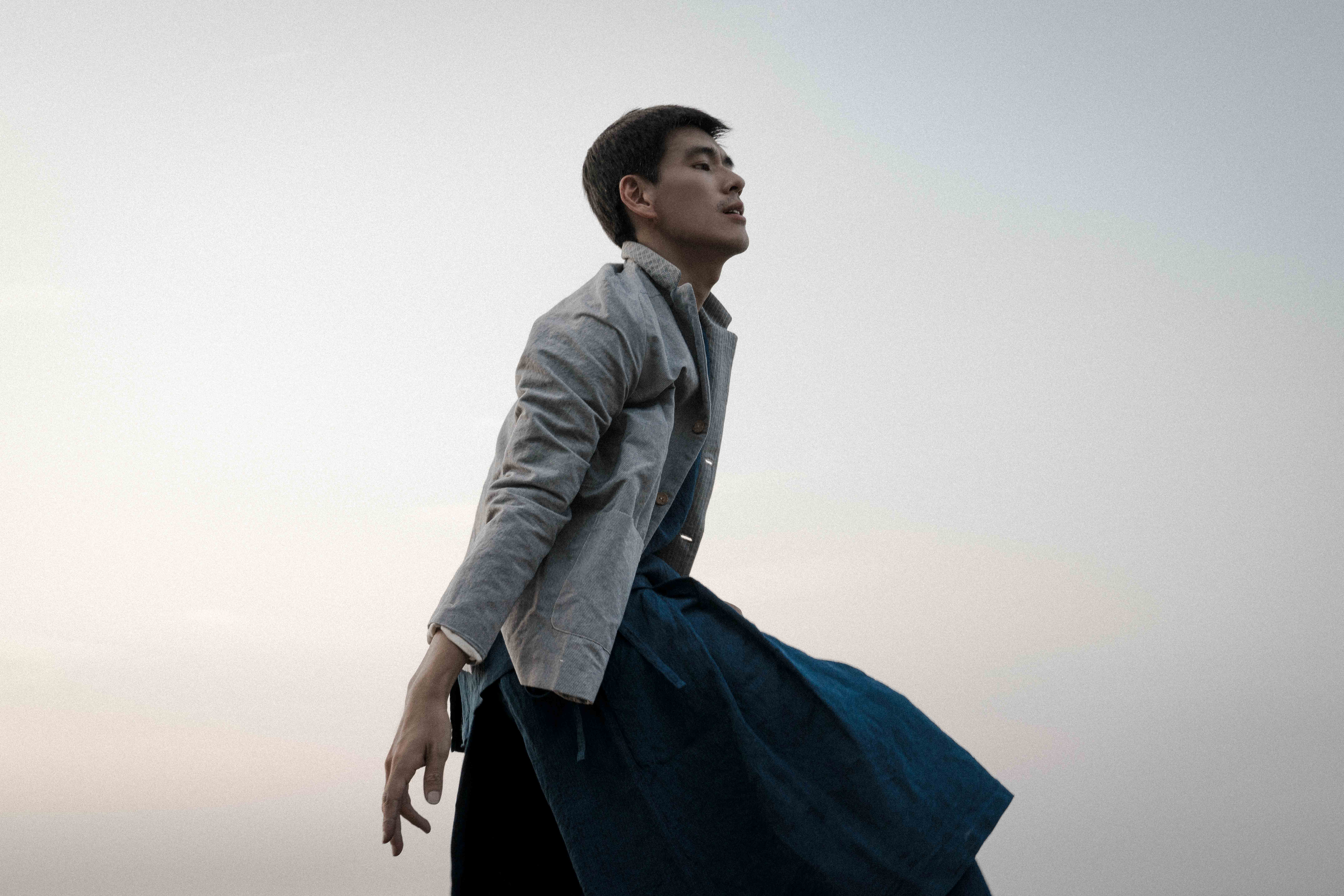 March 2013, New York – Despite both studying Fashion Design in Parsons, Henry Lee and Naomi Zhao only befriended towards the end of their studies. By that time, Henry was working for Jona Sees, the designer of InAisce. Quickly realizing their mutual taste in clothing, the couple found themselves sharing not only their philosophical beliefs and habitat but also almost the entire wardrobe. With this, a seed was planted and an idea embodied.

After the duo has closely worked for several months with Maurizio Altieri, the founder of Carpe Diem, on a few projects including M_Moriabc exhibition in Beijing. The idea of clothe-making has blossomed into a more philosophical and down-to-earth substance.

With a softer and more discreet approach, in today's loud and ever-changing society, PROJECTbyH. focus on redefining contemporary tailoring with the designers' far eastern heritage and western education. Having a discerned eye for silhouettes, there is a ceaseless development of craftsmanship within the studio and in-house production.

The symbolism of the letter 'H' is the key aspect of the philosophy behind PROJECTbyH: Illustrating two parallels or, opposites even, united in the middle. This analogy visualizes PROJECTbyH's concept of unification, balance, and co-existence.

In reach of the Taiwan studio, PROJECTbyH. is having a strong focus on crafting ethically by eliminating any unnatural components not only in the garments but also in the process of making them as much as possible. With this goal, the designers have invented a way of excluding the use of fusible which is usually composed of polyester & glue. Working with a team of seasoned artisans, the aim is clear: To challenge the stigma and labels in modern-day society.

We introduce the genderless world of PROJECTbyH.